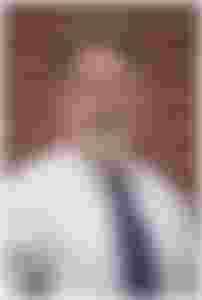 Jim Conway

Jim Conway is a licensed Real Estate Broker serving both Rhode Island and Massachusetts. Jim has over 30 years' experience in the commercial real estate industry. He began his real estate career in property management and ownership of commercial properties. Jim is a successful commercial real estate broker, leasing and selling commercial and multi-family properties. He is also a business broker with success in simplifying and expediting the sales process. Jim has extensive knowledge of state and local laws pertaining to fire code compliance, town building inspections, and zoning laws.
Prior to working in the real estate field, Jim was a successful business owner. In this capacity, he owned and managed an auto parts retail store in Warwick, Rhode Island for over 17 years. Jim lives in Warwick with his family and is an active member of the community. He is a proud grandfather, and is a dog lover with three dogs at home.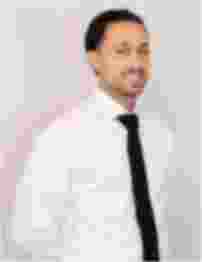 Carlos Polanco
Carlos is a licensed real estate sales associate serving all areas of Rhode Island. Carlos has been an active EMT/Firefighter for the past 5 years serving in both the City of Johnston and the City of Central Falls. Previous to his firefighter and real estate careers, Carlos worked over 10 years in the restaurant business in every capacity. He began his real estate career in property ownership and management of multi-unit residential properties. He has entered the real estate industry with an insatiable appetite for providing top notch service and absorbing every detail of commercial sales and leasing. With his relentless "can do" approach, he will be an advocate and asset for every property owner.
Carlos is fluent in both Spanish and English which makes him a valuable asset when conducting business in the highly diversified Rhode Island real estate market. Carlos is a member of the National Association of Realtors and the Rhode Island Commercial/Appraisal Board of Realtors. Carlos is the father of a son who is the light of his life. He lives in Cranston, Rhode Island, with his fiancé and their son.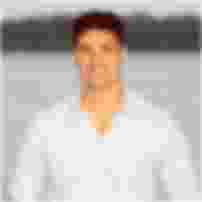 Evan Storti
Evan Storti is a licensed real estate sales associate serving all areas of Rhode Island. Evan is also a real estate Trainer Appraiser where he assists in the construction of commercial real estate valuation under the supervision of a Certified Appraiser at Integra Realty Resources.
Evan graduated from the College of Charleston in 2021. Evan has a go-getter attitude and worked throughout his college years. This included co-founding and operating a family-owned drone photography business for 5 years. Company footage has been aired countless times on a number of television commercials.
Evan is a long time resident of Rhode Island and graduated from Bishop Hendricken High School. He enjoys giving back to his community and has volunteered as a Basketball Coach for the Narragansett Recreation League, and has also taught CCD at Saint Thomas More Church.
Evan is a great addition to our team and is an asset to Conway Commercial Group.
Patrick R. Merner
Pat has been a licensed real estate sales associate for the past 7 years and has recently joined the CCG team. As managing partner, co-founder and CFO of River Stone Properties, Pat has been investing in and developing commercial and residential real estate since 2006. Pat had accumulated considerable knowledge in evaluating commercial property and determining accurate market values.
Prior to endeavoring into the real estate industry, Pat studied Landscape Architecture at the University of RI and owned his own landscape construction company from 1998-2008. Pat graduated from the Goldman Sachs 10k business program in 2017 and currently sits on the RI Small Business Advisory Council.
Andrew J. Marr
Andy has recently joined the CCG team after accumulating over 7 years as a licensed real estate sales associate. In Andy's capacity as co-founder and CEO of River Stone Properties, he is responsible for property management, acquisitions, and project management of the company's portfolio. Andy's commercial real estate experience began in 2005 overseeing investing and developing of commercial properties.
Prior to his real estate career, Andy received his Bachelor of Science degree in 2000 from the University of Rhode Island. Andy owned and operated a successful construction company from 2001-2008. He currently is co-chair of the Hasbro Children's Hospital Heroes Ball Committee.
Lauren Conway
Lauren Conway manages the day-to-day functions at CCG. She is a 30-year veteran in finance, with strengths in strategic financial planning and operations. She earned a Bachelor of Science degree from the University of Massachusetts and a Masters of Administration degree from the University of Connecticut.
Lauren is an active member of the community. She is a three-time participant in the Avon Walk for Breast Cancer, walking nearly 90 miles overall to raise money for breast cancer awareness. Lauren lives in Warwick with her family and is a proud grandmother of a nine-year-old girl.